I know some girls that do pretty hair!
Bailey - call directly at (605) 354-4045
Feeling empowered with knowledge, she's a girl with goals! Once you meet Bailey, you will love her. With her easy going friendly personality she will advise you with her knowledge of our industries latest color trends, cuts and styles and she does full body sugaring. She has such a passion for hairdressing and people! With exciting new intention for your hair she jumps right in with enthusiasm to create. With the perfect combination of playfulness and experience she will help you achieve your unique personal style. Bailey would love to grow her business, so please call today to book your personal time with her.
Kari
I have been a stylist for 20+ years. Whether you want an amazing cut, color, or perm, you can count on me to deliver the look you want! I love all aspects of hair designing and am well trained in every genre. I was and educator for L'Oreal Professionnel and trained with Paul Mitchell artists Scott Cole and Robert Cromeans.
My goal is to educate you with the products and tools necessary to recreate your desired look at home. Customer satisfaction is a priority! I will listen to you and help you find the style that is right for your personality and life style.
My service menu includes haircuts and styles for men, women and children, colors; including dimensional weaves, permanents; spiral permanents by consultation, and facial waxing.
I am available Tuesday, Wednesday, and Thursday.
Mickey
With over 30 years of experience, Mickey still has passion for the cosmetology industry. Resulting from her years of expertise, she can create styles ranging from easy, low maintenance cuts, to edgy multidimensional color. Mickey specializes in cutting and designing curly hair.
Karen
With nearly 40 years of experience, the love of creating and passion for my career continues as I love to serve my guests. My passion for learning continues as I want to bring you current and trendy styles that complete your personal image.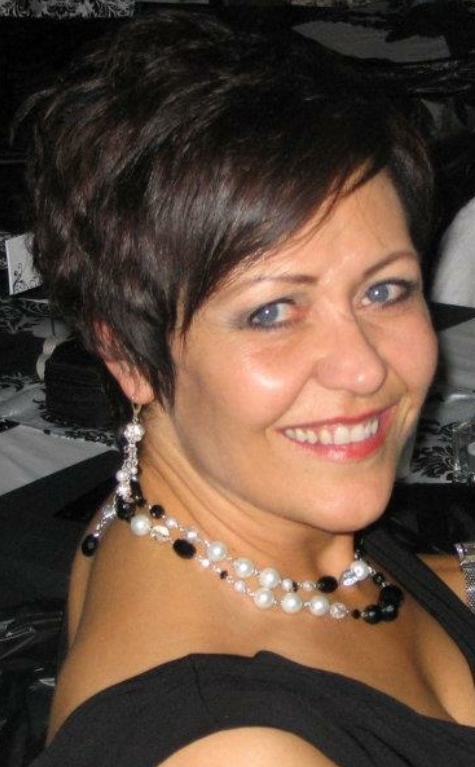 LeAnn
Leann has dedicated her life to our industry. With a mixture of talent, ability and passion her clients have been very loyal. With her already full schedule, LeAnn isn't looking to add new clients but you will enjoy her engaging and professional personality!
Kristin
With her fun, loving life attitude you will enjoy your salon experience with her right from the start! Very engaging, you will soon trust her to give you a flattering, creative style. She's always developing her technical and creative skills so she will impress you with her ability with cuts, colors and perms, and her love for being a stylist in this profession.
Mary
I have been a stylist for 38 years. I thoroughly enjoy meeting people. Learning about each client and experiencing their personality, allows me to create the perfect style that fits their busy lives. I enjoy working with all aspects of color. Whether it's a retouch or highlighting, I believe that color is the perfect way to enhance your new style! Additionally, my services include haircuts for the entire family, permanents, curling iron and roller sets, and facial waxing.
Tina
The evolution of the beauty industry is amazing. Styles, products, and tools have all changed, but one thing remains constant… we love to be pampered! Specializing as a nail technician for the past 22 years, I thoroughly enjoy pampering my clients with a relaxing manicure or pedicure. You could enjoy the combination of these services before a special event, before you go on vacation, or just because YOU deserve it! I specialize in artificial nails and nail enhancements featuring the OPI odorless acrylic. You will note the absence of Dremel tools or other drills during my services. The hottest craze in the industry today is Shellac nails! Shellac polish lasts up to 14 days without losing its shine and won't scratch or smudge. Perfect for today's busy lifestyles! I also offer men's haircuts, women's haircuts and styles, permanents, hair coloring for both men and women and specialty colors.
Mel
For as long as I can remember, I have always loved to style hair and all that it entails. Through the years that have flown by, I have owned and managed salons, but my love is doing "hair magic"!
I love working with, listening to, and assisting you, the client, as you search for the perfect look that represents you and your hair. I am accomplished in all aspects of precision hair cutting, design coloring, weaving, permanents, waxing and styling. I can give you tips and teach you how to maintain your style with products and tools.
I always look forward to meeting you and creating a style that brings out the "magic" that reflects you!
Mike
I have always wanted to be a stylist from as far back as I can remember. I owned my own salon in Iowa for many years before moving to Sioux Falls. I love all aspects of my work and working my professional magic on the entire family, men, women and kids.
I offer precision cuts, long and short, perms and texturing, color, weaves, highlights, lowlights and take great pride in giving you that perfect cut and perfect color using the latest techniques. I will be honest on giving you that perfect cut or color for your face and lifestyle. I will also teach you how to maintain that look after you leave the salon.
And if you seek longer, fuller hair, I also offer hair extension services, tips and tape. Manicures, pedicures, shellac, gel polish, nail tips, formed nails, eyebrow, lip and chin waxing and eyebrow shaping round out my service offerings.
Appointments are preferred, but walk-ins are welcome.
Looking forward to meeting you!!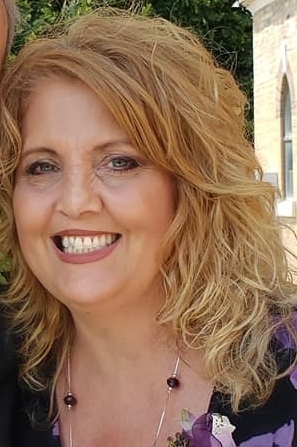 Dawn
I appreciate the difference between timeless and trendy. Being artistic and design minded, I love coming to work everyday where I'm inspired by the beauty and creativity that surrounds me. As one of the founding owners of Innovations, I am proud to say we have been in business for 25 years. I have been blessed with a very loyal clientele and the bonds I have with them are priceless to me. I have a strong foundation and commitment to my profession which makes everyday rewarding to me. I enjoy keeping up with the ever changing trends of our profession. Products are important in maintaining everyday styles and I enjoy teaching my clients about them.
Tania - call directly at (605) 951-8500
Tania provides the highest quality Brazilian Hair removal service in a clean and welcoming environment. She is experienced, professional and British. Tania uses the ancient art of sugaring for gentle, safe, and effective hair removal. She cares passionately about providing the most comfortable service possible. She has cultivated her exceptional technique over 12 years in the spa industry. She is dedicated to her art and attention to detail sets her apart. She looks forward to meeting you.